ANTOINETTE'S CHRISTMAS SITE
| | |
| --- | --- |
| I began arranging Christmas villages on our mantel a few years ago, mostly because villages are harder to set up under a tree, and also to keep our Godzilla cats from stomping them. The fragile cardboard houses are from around 1930 pre-war Japan, and the tiny figures (lead Zinnfiguren) are mostly pre-war Germany. As satisfying as this ephemeral holiday art is to create, I found that it needed a story. I began my Christmas tale with the 2007 mantel and have added characters and their stories to it since then. If you want to know about Will and Harmony and all of the other townspeople in my mantel villages, just click on the 2007 button below, read the "chapter" for that year, and then follow the links toward the present mantel. | |
2019 Season's Greetings to all ...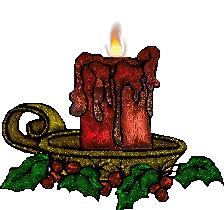 Those who are all caught up with their Christmas lists, raise your hands.
Okay, those who are nowhere near being caught up, raise your hands. 
Exactly.  It's unanimous.  No one is caught up.  I have learned a lesson from last year to this one:  it doesn't matter if we run, walk, or crawl  to December 25, we cannot and will not ever tick everything off our list.  The sooner we accept that, the better it will be for our mental health.  Will the world end if the cookies for the kids' teachers aren't homemade?  Will running out to Target to buy another string of lights for the tree really make that big a difference?  And how many sides do you actually need for a lovely meal to qualify as a feast?
This year, since I'm unavoidably in crawl-mode, I'm going simple — except for the mantel village, of course.  Maybe I'm rationalizing, but I am finding that the holidays have meaning even without elaborate decorations and complex desserts (take that, Martha Stewart).  This year, I plan to spend more time at home with those who live close and more time on the phone with those who do not.  I will write long emails.  I will keep my distance from TJ  Maxx.  I will, under no circumstance, be caught stringing popcorn to make a garland.  I will eat the popcorn instead, preferably while re-watching The Bishop's Wife.
For those who are sticking to their lists ... I am in awe.  Happy Holidays!
Warm wishes,
Antoinette