ANTOINETTE'S CHRISTMAS SITE
| | |
| --- | --- |
| I began arranging Christmas villages on our mantel a few years ago, mostly because villages are harder to set up under a tree, and also to keep our Godzilla cats from stomping them. The fragile cardboard houses are from around 1930 pre-war Japan, and the tiny figures (lead Zinnfiguren) are mostly pre-war Germany. As satisfying as this ephemeral holiday art is to create, I found that it needed a story. I began my Christmas tale with the 2006 mantel and have added characters and their stories to it since then. If you want to know about Will and Harmony and all of the other townspeople in my mantel villages, just click on the 2006 button below, read the "chapter" for that year, and then follow the links toward the present mantel. | |
2017 Season's Greetings to all ...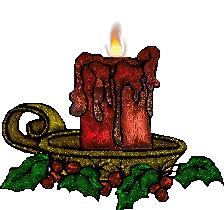 Is the country exhausted yet?  I believe we are.  A year ago I wrote that after a dragged-out ordeal of a presidential campaign, Thanksgiving would be the perfect time to put politics behind us and just celebrate the closeness of family and friends.  Well, here we are, one year later, and it seems we're more divided than ever.  Uncle Henry is no longer speaking to his nephew Billy, and cousins Kim and Elly, best friends since childhood, have unfriended one another.  Jane and Eric, married for decades, are thinking about a divorce.  How is this even possible?
I'll leave the theories and deep thinking to pundits and philosophers.  As I see it, there are three ways to approach the holidays:  (1) leave politics out -- completely out -- of any gatherings; (2) hang only with people who feel as you do, or (3) somehow, politely agree to disagree about what's best and what's worst for these United States.
Maybe for this season, the first option is best.  Because here's the thing about this country:  there are a multitude of things for which we all can agree to be grateful:  our families, friends, freedom, even the vast abundance of food on our tables.  We're blessed to be able to enjoy them without fear that they'll be taken away.  I saw a recent survey that claims there are thirteen countries on earth that are happier than ours.  We're only number 14.  So I read down the list.  Nope.  This is still the country where I want to live.  I'm betting that you would feel that way too.
So have a wonderful holiday season, where the only thing you argue about is how much flour to add to the gravy.
Cheers and warm wishes,

Antoinette