ANTOINETTE'S CHRISTMAS SITE
| | |
| --- | --- |
| I began arranging Christmas villages on our mantel a few years ago, mostly because villages are harder to set up under a tree, and also to keep our Godzilla cats from stomping them. The fragile cardboard houses are from around 1930 pre-war Japan, and the tiny figures (lead Zinnfiguren) are mostly pre-war Germany. As satisfying as this ephemeral holiday art is to create, I found that it needed a story. I began my Christmas tale with the 2006 mantel and have added characters and their stories to it since then. If you want to know about Will and Harmony and all of the other townspeople in my mantel villages, just click on the 2006 button below, read the "chapter" for that year, and then follow the links toward the present mantel. | |
2018 Season's Greetings to all ...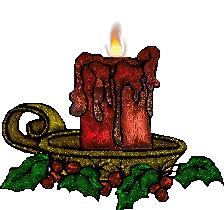 Last Christmas, I posed this question:  "Is the country exhausted yet?"  One year later, I have my answer.  Yes.  Yes, yes, yes!  We are all so tired of The Politics Wars.  So I'm declaring these pages a politics-free zone, a place where you can stop, take a deep breath, enjoy a cup of tea or a glass of wine,  and let your mind wander to a happier place.  Maybe that place is a childhood memory of wild impatience for the coming holidays ... or a grown-up one of watching  your own child peel away the wrapping of her first-ever Christmas present.  Maybe you remember caroling in your first holiday recital ...  or trudging through an especially magical snowfall ... or hurrying home on an icy night with a last-minute (and really quite brilliant) gift for someone dear.  (For me, it was a set of wooden spoons for my grandmother, because hers were all chipped and burned on their edges.)
Memories.  Sometimes—in hard times—they're all that we have.  Sometimes—in good times—we take them for granted. But those memories are always there, waiting to be relived.  The songwriter Ira Gershwin said it best:  They can't take that away from me.  So let's all hold on to those memories.  They're what make us—well, us.
May we find comfort and joy this holiday season.
Warm wishes,
Antoinette