BY THE
SEA
Series

On Sale Now:

Book One:
TESS



Book Two:
AMANDA




Book Three:
LAURA



Book Four:
THE HEIRS



The Complete
BY THE SEA
Series
Boxed Set





Click cover for more
"Some of the smartest, sassiest, and sexiest contemporary romances around."
--Judith Flavell, The Romance Reader
Special Introductory Price

Currently Free




New Chapter 17






Love to hear from you ...

December, 2015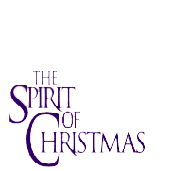 Dear readers,

If ever there were a need for holiday joy, it's now. Events this past month have left us, once again, in an anxious frame of mind. It's all too understandable, but we owe it to ourselves and to those we love -- and especially to those who have been so hurt by these tragedies -- to honor the spirit of the season. That spirit surely includes giving: of ourselves, our time, our resources. Let's be generous. Let's be kind. Let's show those who know only how to take and destroy that we know, and practice, a better way. Let us love our neighbor.

May you experience peace and serenity in the coming year.

Warm wishes,






P.S. It's an imaginary place, but if you need somewhere to stop and rest and reflect, you can click on the village below and meander around for a while. You may find it as sweet and soothing as a cup of hot cocoa.


Stand Alone Titles














Click cover for more