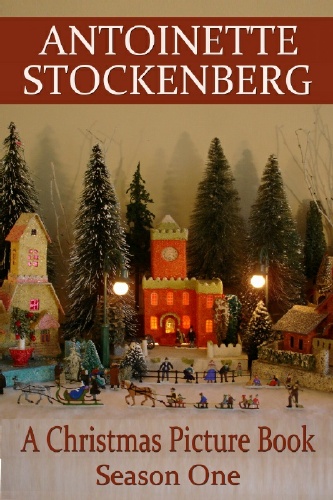 A Parade in the Village
The little village is having its first Christmas parade. As in any small town, there are probably more people and kids in the parade than at the parade, but that's what it's all about -- the chance for everyone to be a star, if only for a little while. There's lots of excitement and just plain joy here, especially among the children. Presents and candy will also be part of the day's treats; it's almost more than the children can bear. A perfect day, and it's not even Christmas yet!

The parade was the mayor's idea. Mayor Albert Pittman is young and ambitious and recently married to Lavinia Von Struss, daughter of Peter Von Struss, the richest man in town and a person of vast property. The mayor has used his father-in-law's connections to invite two different bands, complete in their historical costume, from abroad. Mayor Pittman is immensely proud of that; it gives his town a cosmopolitan air that he feels has been missing. That's the mayor all over:  always pushing to put his little village on the map.  He has a long list of ideas just waiting to be carried out -- and with his wife's fortune, he plans to do just that.